The squero, derives from the term "squara", a work tool used by the master carpenters in the construction sites where they built and repaired small boats such as gondolas and pupparins and other vessels of the naval type.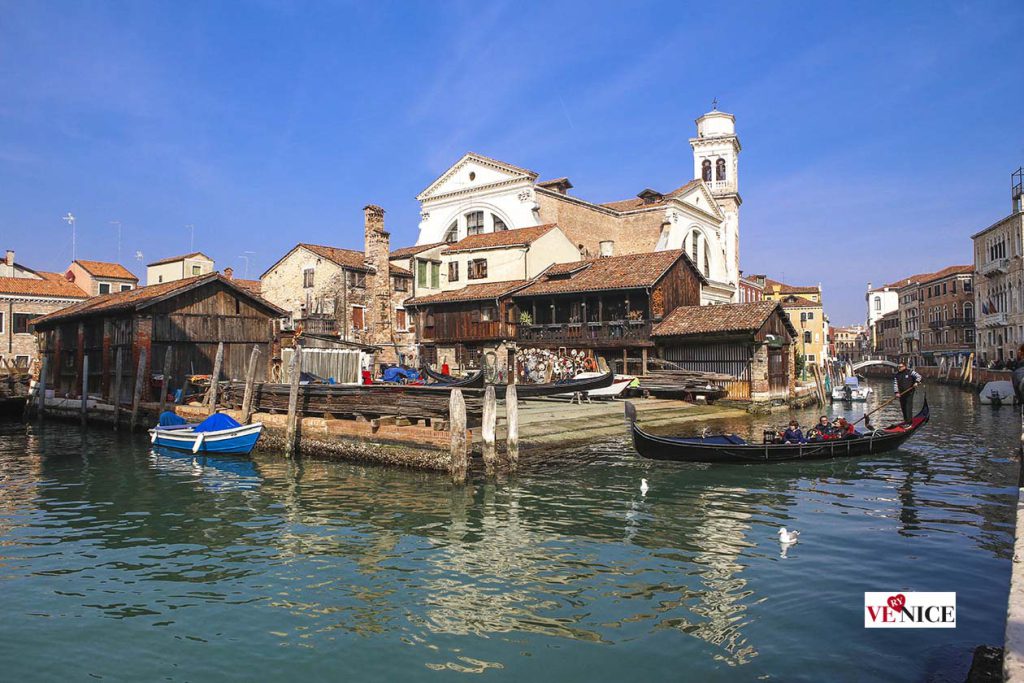 To date, the squero di San Trovaso, belonging to the seventeenth century, located on the Rio di San Trovaso from which it takes its name, is part of the few remaining squeri in which are still repaired and built naval vessels, exclusively gondolas.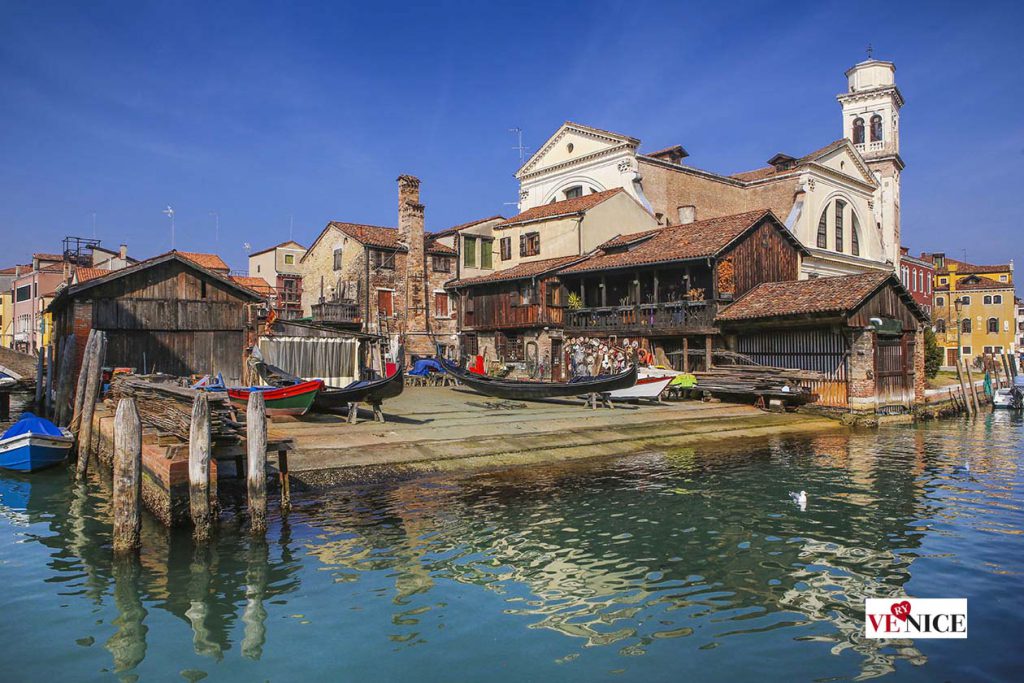 Housed in a wooden cabin complex, the squero is not open to the public but it's possible to sneak a peek from across the street.
If you're lucky you can see the boat builders in action, painting on a layer of black varnish or attending to some structural work, and generally making sure the course of the gondolas run smooth.